News
08 January 2018
The Obelisk exclusively premieres new BLACK SPACE RIDERS song "Lovely Lovelie"
BLACK SPACE RIDERS have partnered with
The Obelisk
for the premiere of "Lovely Lovelie," a song from the forthcoming new album
Amoretum Vol. 1
.
Amoretum Vol. 1
will be released on vinyl, CD, and digital formats on January 26. The album pre-ordered on all digital platforms, including
Bandcamp
, as well as at the band shop:
www.blackspaceriders.com/shop
18 December 2017
New track, new video .... Another sort of homecoming
Please enjoy the first advance track from our forthcoming album "AMORETUM Vol.1" (release date 26th jan. 2018).
VIDEO "Another sort of homecoming"
14 December 2017
Pre-Order new album "AMORETUM VOl.1" now @ our webshop
... the album is going to be released on the 26th january 2018. But you can Pre-Order now. We wll ship a couple of days in advance. You will get your album right on time.
21 November 2017
new album AMORETUM Vol.1 will be released on the 26th january
We are proud to announce the January 26th release of our new album AMORETUM Vol. 1.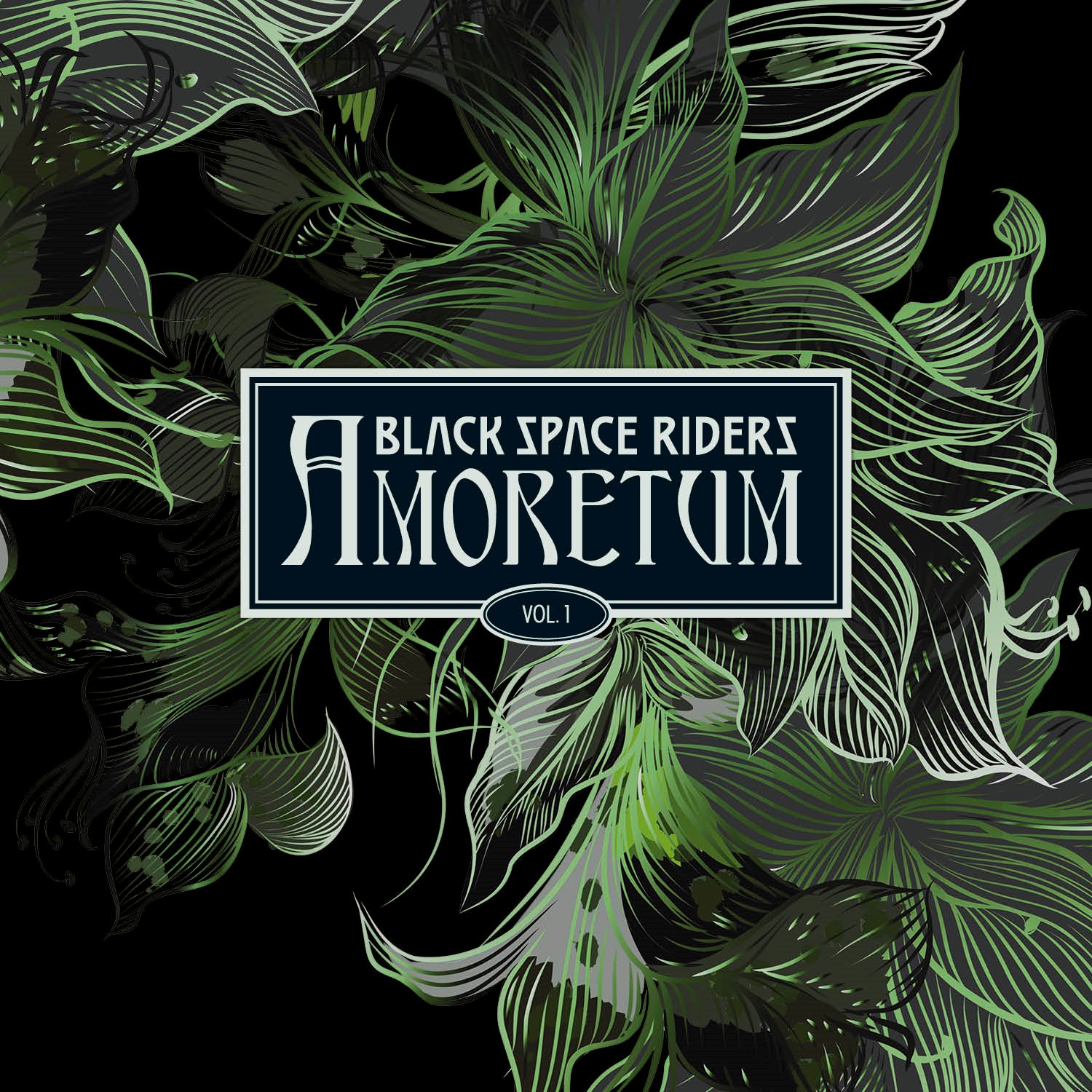 about:
"The internationally acclaimed predecessor REFUGEEUM brought the band renown with its mixture of thoughtful, sensitive themes and hard, atmospheric rock. Two years have passed since then, two years in which the world has not necessarily become a better place in the eyes of most people.
War, terror, displacement, destruction, rejection and nationalism dominate the headlines. Or, as a wise little green fellow once said: "Fear is the path to the dark side. Fear leads to anger. Anger leads to hate. Hate leads to suffering."
"All you need is love", countered the BEATLES in 1967. The response of BLACK SPACE RIDERS in 2018 is Amoretum, a made-up word comprising "amor" and "arboretum" to symbolize a protective garden and a germ seed of love. And so the new song cycle of BLACK SPACE RIDERS is all about the conflict between fear-hate-rejection-darkness on the one hand, and love-empathy-care-light on the other. For, how else should we overcome hate, if not with love?
Musically, this conflict is consistently put into practice by a band that beats its own path and is constantly developing. The electronic experiments of the BEYOND REFUGEEUM EP of 2016 have been reduced sonically and cleverly integrated into the powerfully sounding songs. Between fat, dirty riffs and trippy delays, everything that sounds good is allowed; the album is interspersed with a flowing groove throughout and an ever-present atmosphere that embraces the listener. Heavy, sometimes proggy, often psychedelic, always engaging and almost catchy and danceable, Amoretum Vol. 1 takes us by the hand, shows us the dark side, and then wants to give us the hope back that we so often painfully miss.
The album flows from song to song as if from a single cast. The listener wonders after 45 minutes whether everything is really already over, and wants to go back to the beginning again immediately.
But of course everything is not over after 45 minutes in the world of BLACK SPACE RIDERS. The band also announces a second 2018 … AMORETUM Vol. 2 is waiting for us, while we are looking forward to AMORETUM Vol.1"
17 October 2017
BSR-Blog: Chapter IV online now!
Please enjoy the 4th chapter of our Online-Blog, written by Norma and find our about "51 expectations" of your favourite spacerockers: